Emory MBA is one of the best known MBA programs in the world. Emory offers a true well rounded perspective about business education and overall development of  a student's skill set.
Emory has a good alumni network and a great faculty.
At Emory, the school takes student's career very seriously and then are committed from day one  the career services staff will help students to prepare for interviews, internships and full-time career.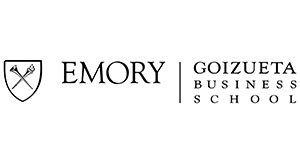 www.mbadream.in over the years has helped a number of students get in to Emory MBA program . students such as Sonal Singhal, Ankush Pradhan , Hitesh Tanwani , Nabajit Talukdar amongst others are students from www.mbadream.in who have made it to coveted Emory MBA program.
https://www.linkedin.com/in/singhalsonal
https://www.linkedin.com/in/hitesh-tanwani
https://www.linkedin.com/in/ankush-pradhan-48811a29
https://www.linkedin.com/in/nabajit-talukdar-20055818
www.mbadream.in is the best mba admissions consulting service in Delhi NCR, Mumbai, Bangalore, Chennai and Hyderabad