Hari Anil Kumar
Admitted to UCLA MBA program with scholarship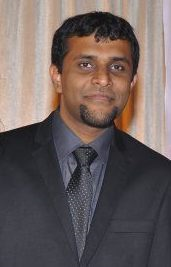 I believe that Rahul and the MBAdream team truly brought out the very best in my MBA applications. I have always known that obtaining a good GMAT score is just a quarter of the battle won in the admissions process. Thus, when a colleague of mine recommended MBAdream to me based on his own successful admission, I decided to give it a shot rather than going through the process alone. After having just one conversation with Rahul, I knew right away that MBAdream was the right path for me.
Rahul exhibited extreme patience and savvy to get to know my background, in terms of personal, career and extracurricular, in the minutest detail and to then diligently frame my application in the strongest and outstanding way possible. In fact, when Rahul and I were done with our first "career and goals" essay, I was honestly amazed at how he was able to highlight all the key aspects of my life and construct it seamlessly into a captivating story. He also diligently kept a watchful eye on me throughout the entire admission process, ensuring that he provided me the full support needed during the period. I have to admit that, with Rahul's help, I felt that I was able to submit my strongest possible effort in all of my applications.
All the effort put in by Rahul came to fruition when I gained admission to the UCLA Anderson ($40000 scholarship), UNC Kenan-Flagler ($96000 scholarship), Georgetown Mcdonough ($80000 scholarship) and CMU Tepper MBA programs. Needless to say, I am extremely grateful to Rahul for his efforts and help afforded to me. I would completely recommend him to any aspiring MBA applicant and believe that he would truly make a telling contribution in realizing their MBA dreams.
Hari Anil Kumar
Admitted to UCLA MBA program with scholarship
Google+ Comments