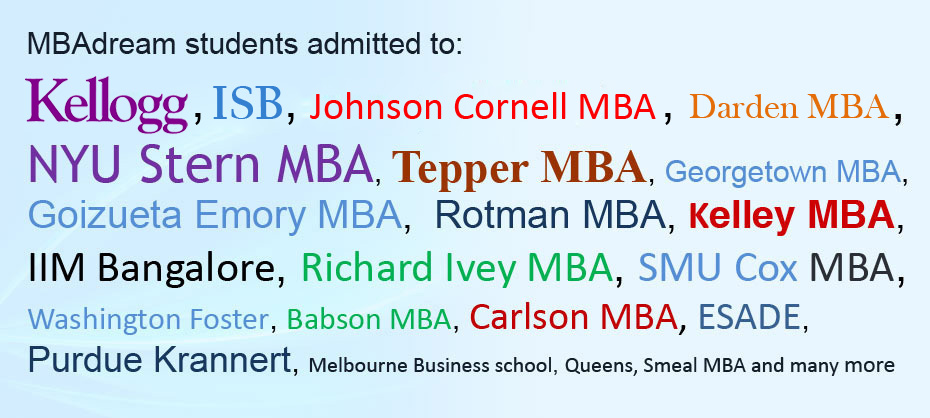 Why MBAdream.in
At MBA Dream We have Best MBA Admissions Consultants who believe that more than GMAT scores, it is a good admission strategy that separates the winners from the rest. Which is why, when you enroll with MBADREAM, you don't just get the advantage of one admission counselor, you get an entire TEAM of experts that take care of every aspect of your B-school Admissions.
The Road to Victory
There are a lot of B-schools out there. Some that you want and some that desperately want you. Which program is right for you? Don't worry, we'll help you shortlist schools through a comprehensive C&C Matrix (Curriculum and Cost).
Experience Success
At MBA DREAM we have a panel of Admission experts ( Best Admission Consultants for Top B School ) who show the way through their OWN experiences. Our experts are MBAs who have been through all the admission hassles that you will face, and therefore can tell you the "insider" tips to acing admissions.
Scripting your Dream
Our essay editors have been handpicked from leading media houses and publications. Master wordsmiths who help you with eye-catching essay content that will get your application all the attention it needs.
B-School and Beyond
"I've done my MBA, now what?" Most students from foreign B-schools have this question these days. Let's face it, if you're paying a hefty fee for your MBA, you'd better compensate with a hefty salary. But job search these days isn't so easy. Correction. It's easy with MBA Dream, because we have experienced alumni who will show you the quickest way to landing a job AFTER your school.
MBA DREAM Reviews and Testimonials
Anupama( UCLA Anderson ($40,000 scholarship))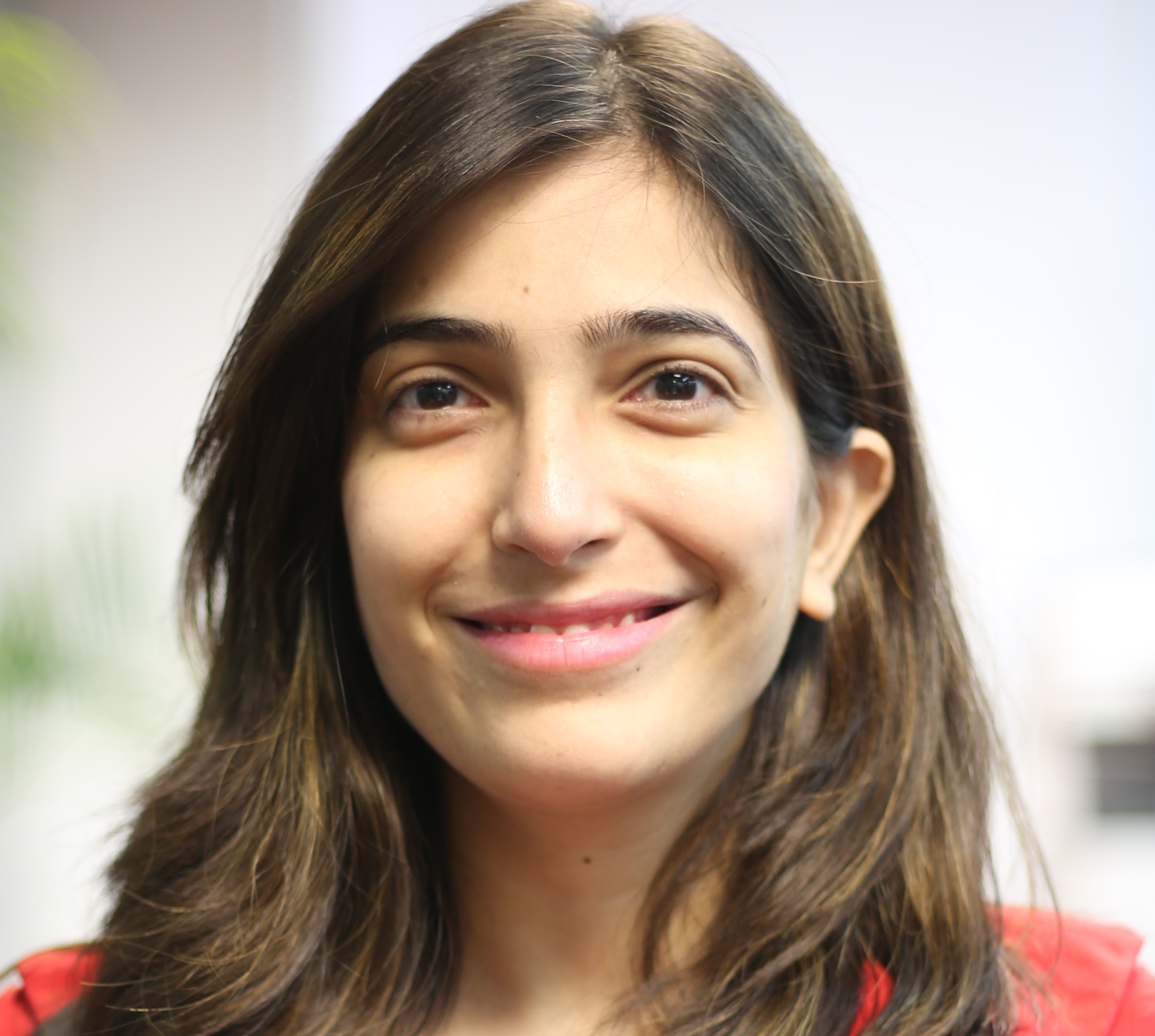 I came across MBAdream while researching for consultants in India and I am so glad to have selected MBAdream. It was the best investment that I have made to date. Rahul had been very helpful throughout the whole admissions cycle. Right from providing directions towards where I should be thinking to, helping me in shaping my stories, I was able to put my best foot forward with Rahul's advice.
I was able to get into UCLA Anderson ($40,000 scholarship), Darden (50% scholarship), and UNC. I am extremely grateful to Rahul for his efforts and I would recommend MBAdream to anyone who wants to get into a B-school of his or her dreams. With MBAdream, one can't go wrong.
Antra Chowdhary Admitted to UNC KF MBA with Full scholarship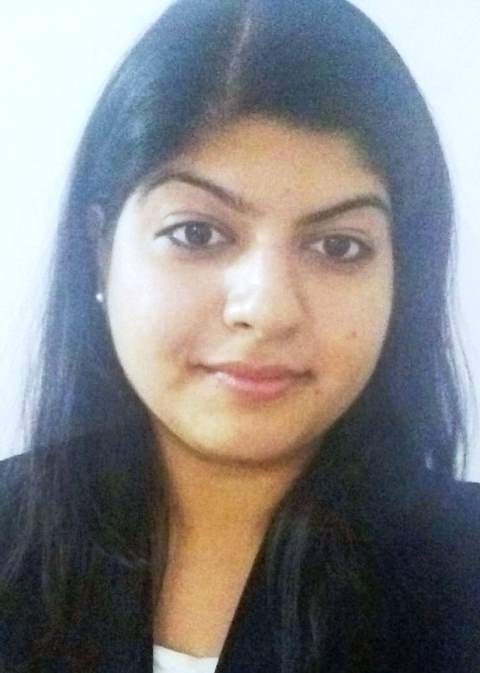 ""When I scored a 760 on GMAT, I was on the top of the world and I was very confident of getting admission into one of the top business schools in the US. However, the more I learnt about the admissions process the less confident I started to feel about my chances of success. That's when I heard about MBAdreams, which was recommended to me by my college seniors.
My experience of working on the applications with Rahul has been phenomenal. The confidence he showed in my profile made me believe that even apart from the score I have a lot to present to the admissions committee that might make them interested in my application. He constantly motivated me and helped me come up with very strong and impressive essays and he made the application process smooth and stress-free. Thanks to the mock interviews with Rahul, I felt extremely confident at the interviews and I was able to put my best foot forward.
Today, I have a full tuition fellowship from UNC Kenan Flagler Business School under my belt and it was only made possible by the excellent mentor I found in Rahul.Special thanks to Rahul and MBAdreams (it has been aptly named so)
Antra Chowdhary  Admitted to UNC KF MBA with Full scholarship
—————————————————————————————————————————————–
Kartikeya Kaul
Admitted to UCLA MBA
I came to know about MBA Dreams from a friend. On the very first interaction with Rahul I felt very comfortable and knew that he was the right person to help on my applications. Rahul, and his team worked tirelessly to polish my essays and helped to highlight key areas of my profile. Because of their effort I will be going to UCLA Anderson this fall!!""
Kartikeya Kaul – GRADUATE OF DCE
Admitted to UCLA MBA
---
Samiksha Srivastava
Admitted to Darden MBA and ISB
Undergraduate student of BITS Pilani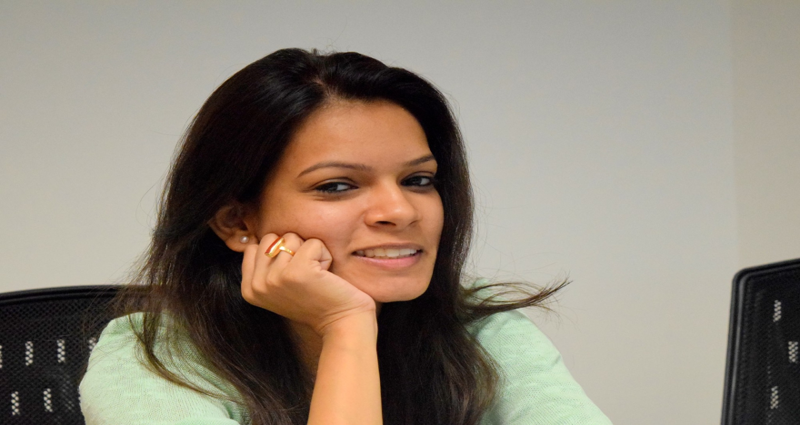 After scoring a 740 on GMAT, I was confident of getting through the top MBAs from India and abroad. However, over time, I realized that the application process was not as simple as it seemed. Being a working professional, it was difficult for me to take out enough time for applications. Then came Rahul to my rescue. Two of my other friends recommended him to me. His honest and upfront attitude made me realize that I just needed to be confident of and rest everything would be taken care of by him. From evaluating my profile, suggesting me the essay content, editing it beautifully to helping me till the interviews, it was a smooth sail with Rahul. I ended up getting admitted to all the 4 colleges I applied to and earnt a full scholarship from ISB, 50% scholarship from Darden, and admits from Tepper and UNC KF. I really thank Rahul for helping me throughout my journey and making it stress free!
Samiksha Srivastava Admitted to Darden MBA and ISB
---
Vikramjit Singh
Marine Engineer – Admitted to Sauder MBA
It has been great working with Rahul. I had applied to 5 schools and got interview call from 4 schools. Got admit offer from 2 schools. Being a marine engineer, I had very limited knowledge of the whole application process and also as to how I would make for a right fit into a B school .Rahul aptly guided me through the whole process from picking the schools that would fit my profile to the interview. He customised my application to bring forth my strengths and skills which B schools recognise. His friendly and down to earth approach connected well with me and helped to bring out the best in me. I would like to thank MBA dream for helping me realise my dream of pursuing MBA.
Vikramjit Singh
Marine Engineer – Admitted to Sauder MBA
---
Hari Anil Kumar
Admitted to UCLA MBA program with scholarship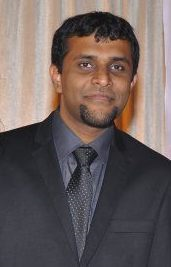 I believe that Rahul and the MBAdream team truly brought out the very best in my MBA applications. I have always known that obtaining a good GMAT score is just a quarter of the battle won in the admissions process. Thus, when a colleague of mine recommended MBAdream to me based on his own successful admission, I decided to give it a shot rather than going through the process alone. After having just one conversation with Rahul, I knew right away that MBAdream was the right path for me.
Rahul exhibited extreme patience and savvy to get to know my background, in terms of personal, career and extracurricular, in the minutest detail and to then diligently frame my application in the strongest and outstanding way possible. In fact, when Rahul and I were done with our first "career and goals" essay, I was honestly amazed at how he was able to highlight all the key aspects of my life and construct it seamlessly into a captivating story. He also diligently kept a watchful eye on me throughout the entire admission process, ensuring that he provided me the full support needed during the period. I have to admit that, with Rahul's help, I felt that I was able to submit my strongest possible effort in all of my applications.
All the effort put in by Rahul came to fruition when I gained admission to the UCLA Anderson ($40000 scholarship), UNC Kenan-Flagler ($96000 scholarship), Georgetown Mcdonough ($80000 scholarship) and CMU Tepper MBA programs. Needless to say, I am extremely grateful to Rahul for his efforts and help afforded to me. I would completely recommend him to any aspiring MBA applicant and believe that he would truly make a telling contribution in realizing their MBA dreams.
Hari Anil Kumar
Admitted to UCLA MBA program with scholarship
---
Venkat Santosh
Graduate of ISB – Indian School of Business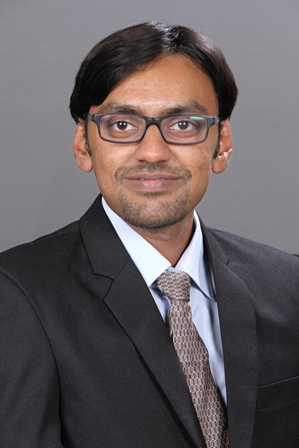 I came to know about Rahul from my colleague who got an admit with a 100% Scholarship in US. That was credible enough for me to join MBA Dreams without a second thought and everything went well henceforth. Rahul has mastered the art of showcasing and polishing a person's talent as it is, in a way that makes it a competitive profile for a B-school admit. The key differentiation is you can reach him anytime during the day in case you are stuck. If he is awake, he will answer your call or call back if busy.
Having said that, Am glad to share the happy news of my admits to Tippie College of Business with a 100% Scholarship, SMU COX and Indian School of Business (Class of 2017).
He has been in touch with me and did his best to ensure that I get the right contacts in ISB to excel and get appropriate guidance throughout the course. In short, he has his own network to leverage and he is a person to stay connected with for a life time.
Venkat Santosh
Graduate of ISB – Indian School of Business
---
Hitesh Tanwani
Admitted to Emory MBA with high scholarship
I gave my GMAT in August and had very little time to apply in R1 of most of the schools. While I was looking for the right mentor to guide me with my application process, I found out about MBA Dream through one of the blog. After first interaction with Rahul the same evening, I knew he is the right person who can not only help me with this gruesome process but will also provide the honest opinion on weaknesses of my application. From selecting schools most relevant to my profile and goals to providing inputs during essay writing to preparing for mock interviews, Rahul was always available.
Hitesh Tanwani
Admitted to Emory MBA with high scholarship
---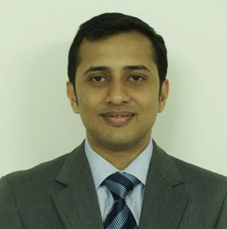 ""Working with Rahul was easy, he is extremely approachable and constantly motivates. I wanted to look at 1 year programs and I made it to Cornell MBA""
Angshuman Rudra Cornell MBA Class of 2015
—————————————————————————————————————————————–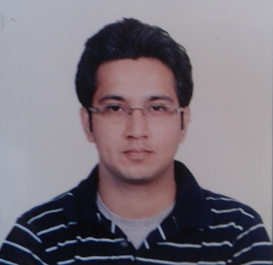 Saaim Khan – Ross MBA class of 2016
Sirjee (as I love to call Rahul) has been a pillar of support during this strenuous and long journey called the MBA Admission process !!!.. He was a mentor, friend and critic who made sure that all my essays, resume and application material was in its best form.A thorough professional and some ones who genuinely wants you to win.
Thanks a lot Sirjee for all the help and it surely wouldn't have been possible without you""
Saaim Khan – Ross MBA class of 2016
—————————————————————————————————————————————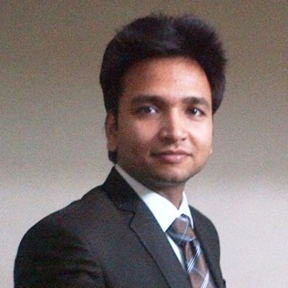 ""My senior from IIT BHU introduced me to Rahul, who guided me through the process of applications. My admits include $ 80,000 scholarship from UNC and $ 80,000 from Georgetown MBA""
Mitesh UNC KF MBA Class of 2016
Admitted with $80,000 scholarship
—————————————————————————————————————————————-
Shekhar Tripathi NUS MBA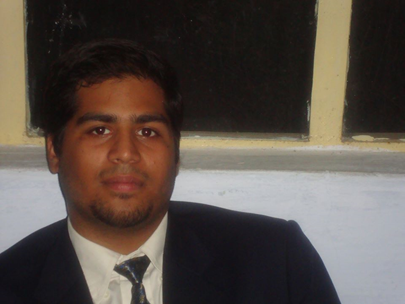 ""NUS was one school on top of my preference list. And getting through has been a dream come true. The MBA Dream team not only knows how to position your profile but is also a constant source of motivation. Rahul holds your hand every step of the way and offers the best guidance. He has shown me the meaning of "never giving up" even when the times are bad and he was involved in continuously improving my profile for b-schools.
I am very thankful to Rahul for helping me get through NUS Business School. It was truly a blessing that we met and worked together.
Go MBADream!!!""
Shekhar Tripathi NUS MBA
—————————————————————————————————————————————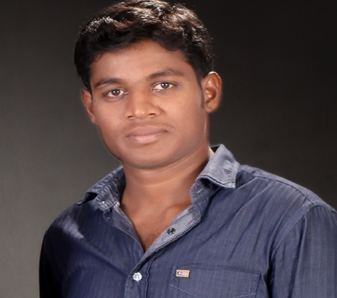 ""I was referred to Rahul by a friend of mine. After graduating from IIT Roorkee, I worked with a power sector company before I embarked on my MBAdream. Working with Rahul I achieved 100% scholarship from Vanderbilt and 50,000 dollars from UNC KF MBA""
Ajay Raghunandan UNC KF class of 2016
Admitted with $50,000 scholarship
————————————————————————————————————————————-
Sonal Singhal Admitted to Emory MBA with $ 60,000 Scholarship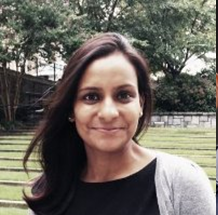 ""When I started with my international MBA journey, I knew I needed a mentor to guide me to the unknowns and tips and tricks of the trade. I consulted Rahul when I was nearly prepared to for an average MBA institution – but it was with his assistance that I raised the bar for my target schools. Rahul brought with him a complete package – right strategy for MBA, creativity in editing and resourcefulness to connect me to the right people. And the results are much better than I envisioned – 100% interview invitation and huge scholarships from top schools! Each school and each student profile is different – and Rahul's team strikes the right chord to make your "MBA dream" come true! Truly deserved name to a remarkable group!""
Sonal Singhal Admitted to Emory MBA with $ 60,000 Scholarship
—————————————————————————————————————————————–
Nidhi Goyal ISB Class of 2015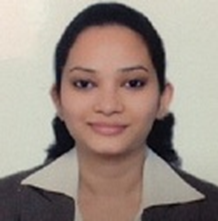 ""Rahul has been a great mentor not only when it came to writing B-school applications but also during interview preparation phase. He was able to guide me throughout my application process starting from selecting correct combination of B-school, estimating timelines, drawing out plan, reviewing essays, providing timely feedback and making sure that I am happy with the application before submitting it. He was always available whenever I had any queries regarding my applications and provided invaluable feedback from his professional and personal experience. I can proudly say that I owe part of my successful admit in ISB to Rahul.
Thanks MBAdream for helping me realize my dream!!""
Nidhi Goyal ISB Class of 2015
—————————————————————————————————————————————
Srinivasan Venkatesh
Admitted to Kelley MBA with $ 40,000 in scholarship
""The path to a world class MBA is strewn with multiple obstacles. The GMAT is only the beginning. Like any other applicant with an IT profile, I wondered if I stood any chance at some of the best B-schools in the US. One day while browsing through various posts on
GmatClub, I can across "mbadream" and that set into motion a very fruitful working relationship with Rahul. The best part about Rahul is that he exactly understands how your story needs to be positioned for it to stand out amongst the competitive Indian pool of applicants and he exactly knows what the admissions committee is looking for. Every time I needed his help he was just an email or whatsapp message away. Also his focus is just not about helping you secure an admit but also ensuring that you are in with a sizable scholarship. Having received mutiple admits with handsome scholarships, I can confidently vouch for Rahul and his team at MBADream.""
Srinivasan Venkatesh
Admitted to Kelley MBA with $ 40,000 in scholarship
————————————————————————————————————————————–
Milan ISB-Class of 2015
IIT Roorkee
With Rahul, journey from taking GMAT to getting B-school admit has been really smooth. His guidance and experience gave me confidence and courage in my journey of getting an admit to ISB. The profile evaluation, essay reviews and the involvement with the application are what stands out about Rahul. I will be part of ISB-Class of 2015 and this could be possible majorly due to Rahul's mentor-ship.
As I write, I have another 4 interviews lined up for US top B-schools. So, I can happily say that associating myself with the Team at MBADreams worked wonders for me.
Thanks Rahul and Team!""
Milan ISB-Class of 2015
IIT Roorkee